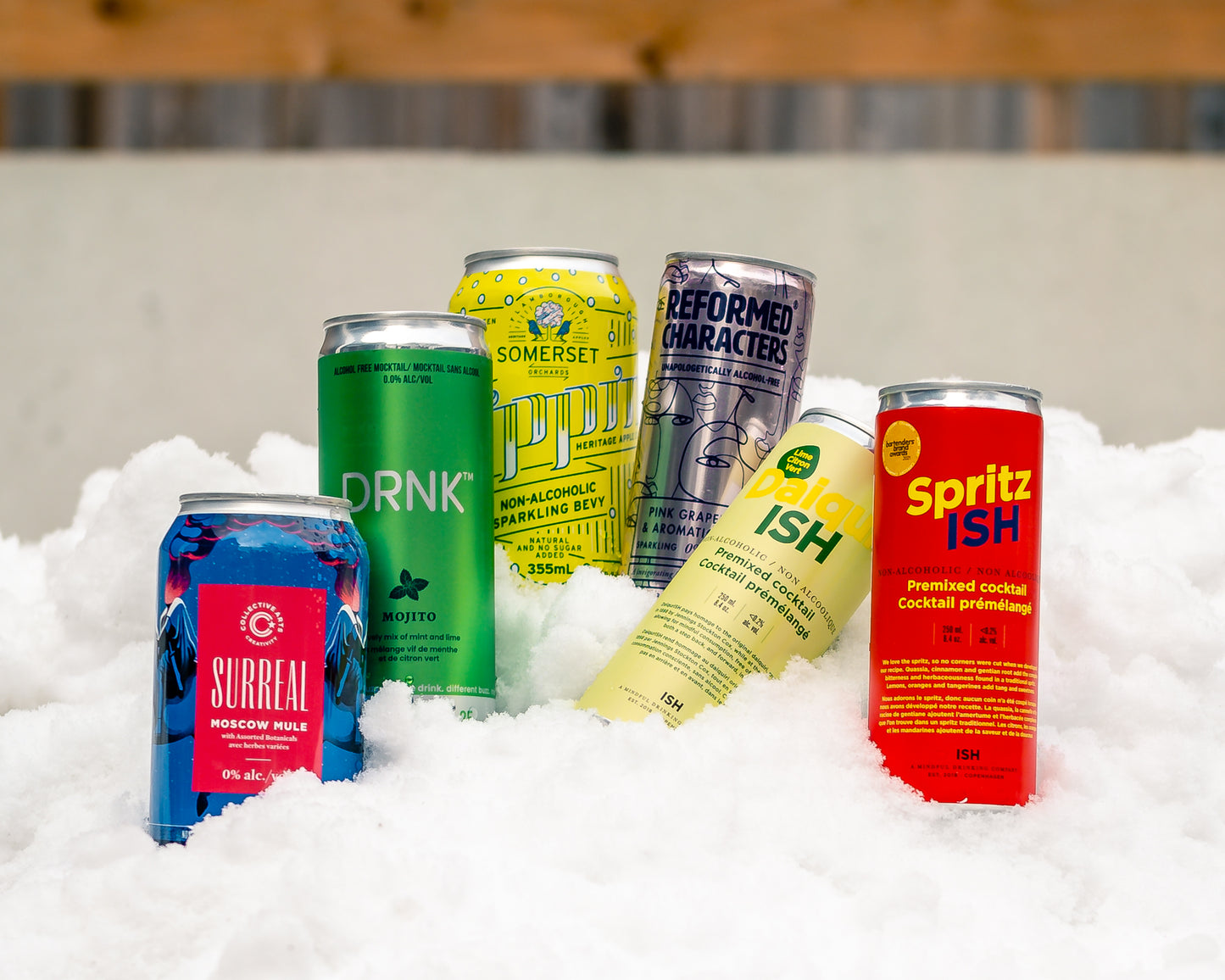 There are lots of people who either don't drink or don't want to drink because they can't handle the effects or just don't like the taste of it. There are also many people who abstain from drinking for religious reasons or health concerns—and then there's me: someone who can't stand a hangover!
When I thought of alcohol-free beverages, the first thing that came to mind was the O'Douls, but some craft brewers are stepping up.
When I thought of alcohol-free beverages, the first thing that came to mind was the O'Douls and similar beers that I remember from my youth. Many of the mainstream options are still pretty basic, but now craft brewers are stepping up. There isn't anything better than a beer with spicy food, so now I'm loving drinking our Free Bar selections. Recently, I was drinking Bellwood Brewery non-alc IPA V2 and it was so refreshing! 
There is a range of better-tasting non-alcoholic drink options out there.
The range of non-alcoholic drink options is growing. That's because a lot more people are looking for healthier alternatives, and it's also because people want a wider variety of flavors and tastes. Starting this business, I have tried some new flavors that really opened my eyes to how much better non-alcoholic drinks can taste when you look beyond the traditional offerings. When I first tasted Reformed Characters, I was blown away by the complexity of the citrus and aromatics.  
There's a lot to be excited about in the world of alcohol-free drinks! It's nice to have the big beer companies pushing out options to grow the industry, but I'm most excited about the craft beer and cocktail options bringing delicious tastes and variety. The selection is growing so we at Free Bar are sourcing the best and bringing them directly to you! I hope this article helps you find your next non-alcoholic drink!