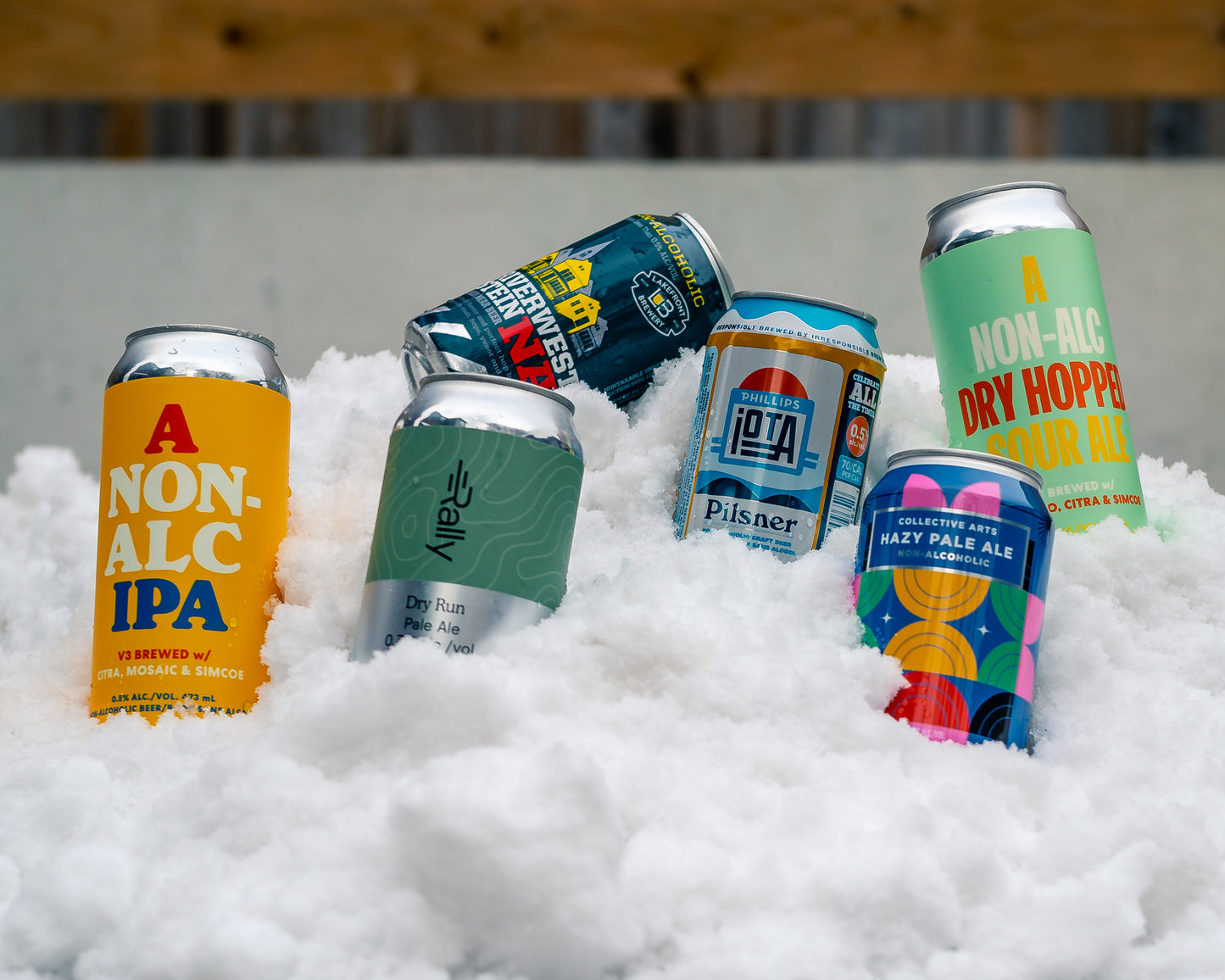 If you've been thinking about cutting down on alcohol, you can consider this upcoming month as a reset. Dry February challenges people to reduce their alcohol consumption for the month of February and raise money for
the Canadian Cancer Society. It's an excellent way to make a positive change and lower your cancer risk. You might be wondering why it's so popular and what benefits there are for taking part in Dry February - read on for
some handy info!

Why do people decide to take part in Dry February?
We have seen a lot of people take part in Dry February for all sorts of reasons. Some people want to reduce the amount they drink, raise money or awareness for cancer research, and some want to do both.

Is it a good idea to do a Dry February?
Dry February is a great idea. It's a way to try something new, to challenge yourself and see if you can do it. You could also do it for your health, or for your wallet—there are lots of reasons why people decide to give up
alcohol for one month or longer. You don't have to be an alcoholic in recovery!
This is a good reason for anyone who has ever said "I would love to try that but I don't drink enough", or I'm not old enough yet." Now you can say "I'm doing Dry February!"

Dry February is the perfect time to discover new delicious alcohol-free drinks.
Having a month-long break from booze is a great time to try new things, whether it's drinks or restaurants. It's also the perfect opportunity to discover new places to eat and drink alcohol-free.
If you're looking for a place where you can relax, unwind and have fun without drinking alcohol, here are some ideas:
● There are lots of places that serve non-alcoholic cocktails our recent Toronto favourites are: Planta, Byblos, and Bar Sybanne. You could also make your own mocktails at home!
● Try going out dancing sober - there are plenty of clubs and bars that play great music and don't require you to order alcohol. You might be surprised by how much fun it is!
● Finding somewhere quiet so you can relax with friends - whether it's weekend brunch at an all-day cafe or getting together over coffee at one friend's house after work - doesn't mean giving up on socializing. There's nothing wrong with trying something different once in awhile, especially when it involves good
food & conversation!

All in all, a Dry February can be a great way for people to kick off their healthy-living journey. But it's not for everyone and there are many other ways to reduce your alcohol intake and make positive changes towards living more mindfully.