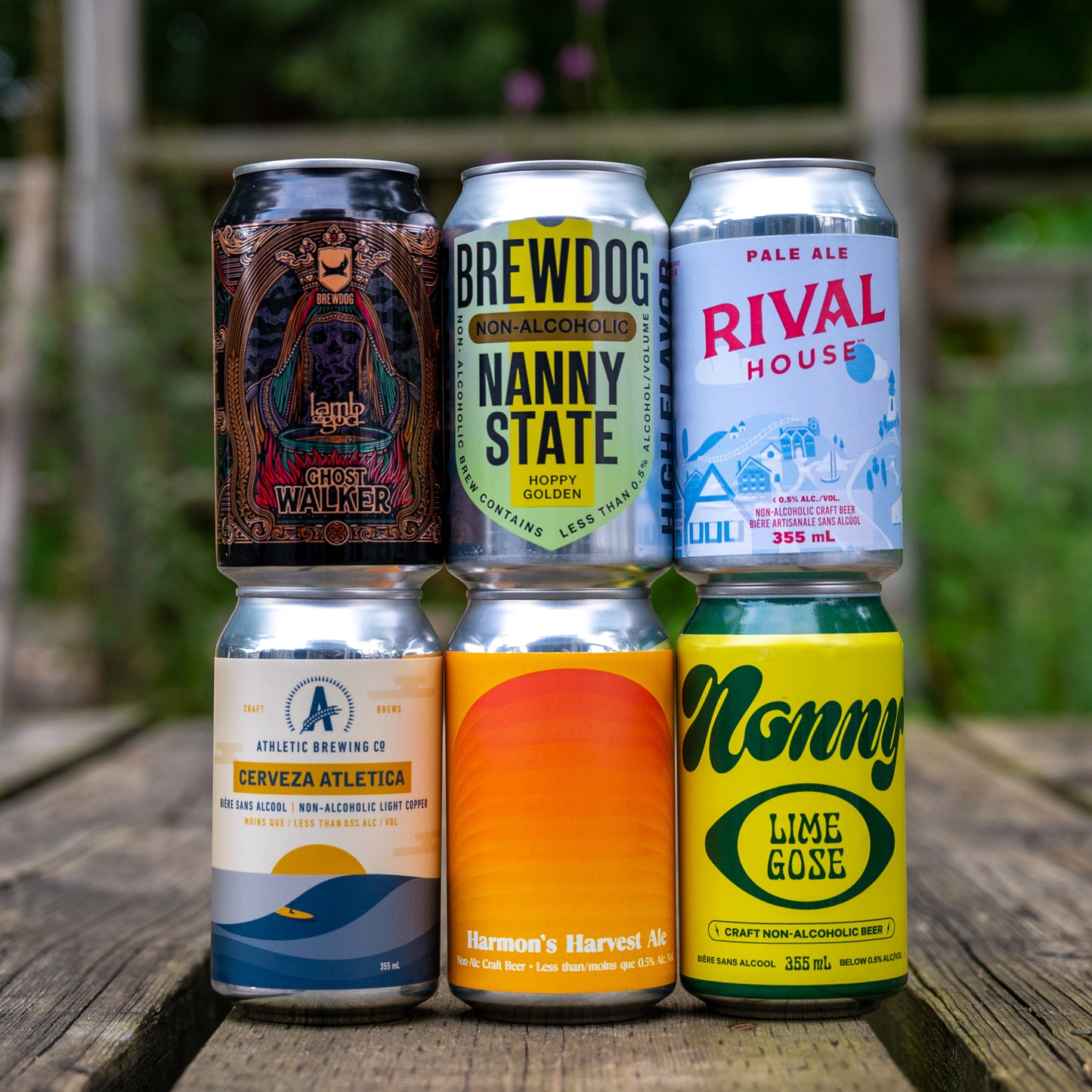 Nonny Lime Gose: Quench your thirst with Nonny's Lime Gose, a refreshing and tart seasonal release. Crafted with lime, coriander, and a touch of sea salt, this light sour beer is the perfect companion for the cool fall breeze.
Brewdog Nanny State: Brewdog Nanny State is a bold non-alcoholic beer that doesn't skimp on flavor. Packed with hoppy goodness, this 4-pack delivers a full-bodied experience, making it the ideal choice for those seeking a satisfying alcohol-free brew.
Brewdog Ghost Walker: With Brewdog Ghost Walker, you can enjoy the taste of a craft beer minus the alcohol. This non-alcoholic 6-can pack offers a hauntingly good blend of hoppy flavors, giving you a refreshing and guilt-free drinking experience.
Rival House Pale Ale: 
Rival House is a citrus-fabulous craft sensation that invites you to kick back, chaise and sip in luxury. With a medium to light body, this thirst-quenching pale ale has a hint of citrus and honey aroma. Don't just settle for hoppy beer; upgrade your expectations by sampling Rival House today!
Harmon's Harvest Ale: Harmon's Harvest Ale is a seasonal brew that pays homage to the hardworking farmers who make great brewing ingredients possible. With a light amber color, this ale is balanced out by Cascade hops and a hint of citrus zest, resulting in a crisp and refreshing finish. Whether you're working on the farm or browsing the farmers market, this ale is the perfect way to celebrate the harvest season.
Athletic Brewing Cerveza Atletica: Cerveza Atletica, the perfect Mexican-style non-alcoholic beer for summertime refreshment. This light copper lager is made with a unique blend of Vienna and Munich malts, providing a rich copper hue and delicate bread crust aroma. Balanced with light spicy and floral notes from the noble hop, German Hersbrucker, this refreshing beer has a dry finish that pairs perfectly with spicy salsa and fish tacos. Whether you're lounging by the pool or grilling with friends, Cerveza Atletica is the perfect choice for a refreshing and delicious non-alcoholic beer. Try it today and experience the taste of summer in every sip.