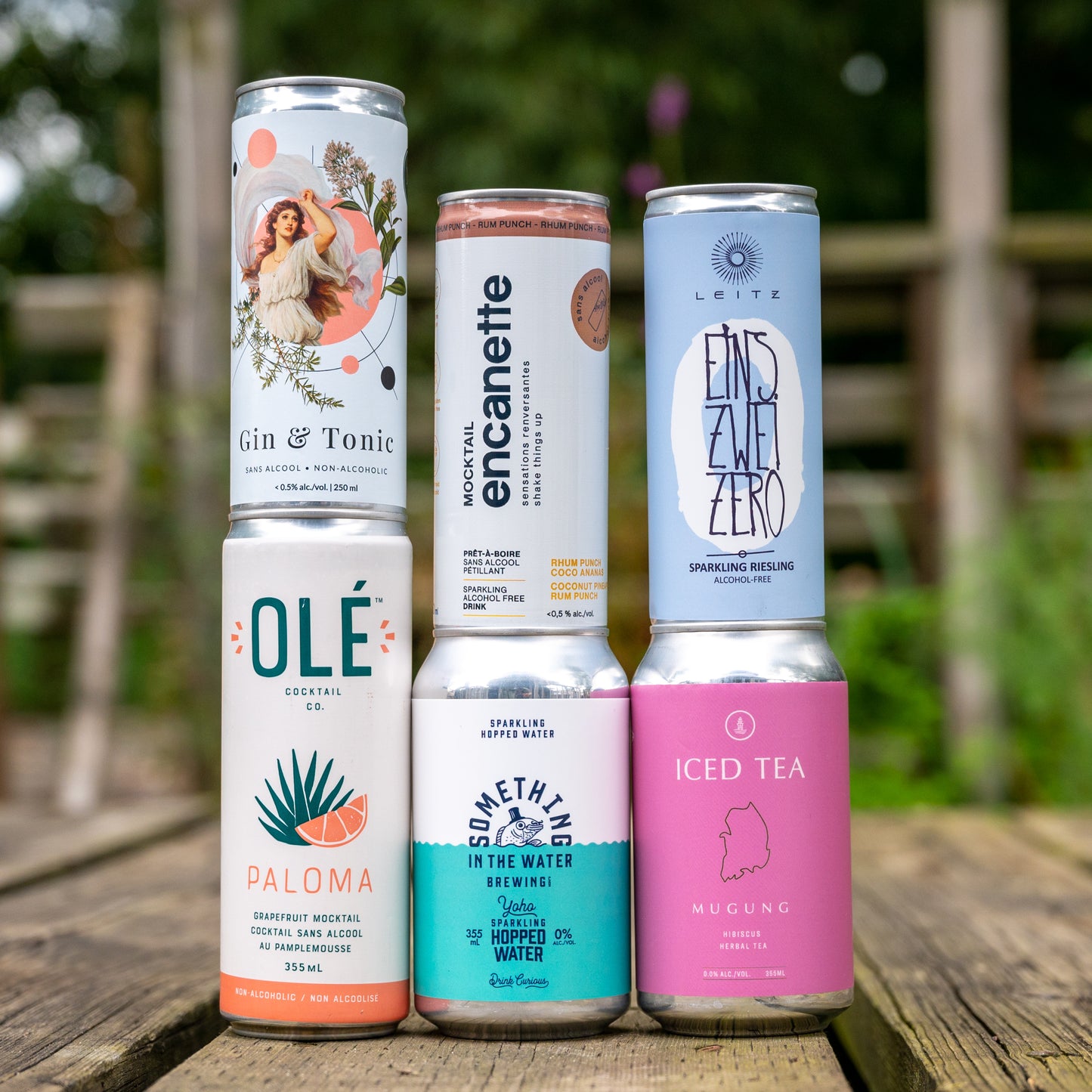 Encannette Rum Punch: Indulge in the tropical flavors of Encannette's Rum Punch Coco-Ananas. This delightful blend of coconut and pineapple creates a refreshing and exotic drink that transports you to sun-soaked beaches with every sip.
Leitz Sparkling Wine: Elevate your celebrations with Leitz Sparkling Wine. Crafted with care and precision, this effervescent Riesling dazzles your palate with its crisp and lively bubbles, making it the perfect companion for special moments or casual gatherings.
Something in the Water Yoho: Discover a unique and invigorating beverage with Something in the Water Yoho Sparkling Hopped Water. Bursting with the essence of aromatic hops, this sparkling and refreshing drink offers a crisp and flavorful experience, perfect for those seeking a non-alcoholic original. 
Ole Paloma: 
This Paloma is made with the finest, clean-cut ingredients like real grapefruit juice and organic agave nectar. It's a little bit sweet, a little salty and has a lot of attitude. Your taste buds will be yelling OLE before you know it.
Statera Gin & Tonic: The perfect drink for those who want all the flavor and complexity of a classic gin and tonic without the alcohol. Made in Quebec from natural ingredients, this handcrafted, non-alcoholic beverage is crafted using a blend of botanicals, including juniper, and citrus, which gives it a distinctive and complex flavor profile.
Godspeed Iced Tea Mugung: T

his delicious iced tea is made with hibiscus and is quite red in colour. It is super refreshing and not too sweet, so can be enjoyed any time of the day.